Small pellet plant is the most ideal choice for people who are new to the pellet business. It is highly suitable for self-employed businessmen who want to give a try in the pellets market. Small pellet plant mainly contains screw conveyor, roller-turned pellet mill and integrated cooling screen.
The srew conveyor is movable and used to transport raw materials. The pellet mill pelletize the materials and output pellets. The integrated cooling screen cools the pellets and separates the well-shaped pellets from material powders and other impurities.
Small pellet plant is quite flexible. We can make special plans according to customers' needs. There is our 200-500kgh small wood pellet plant, 500-700kg/h wood pellet plant and 500-800kg/h sawdust pellet plant below. Although their yied is different, they all work well.
200-500kg/h small wood pellet plant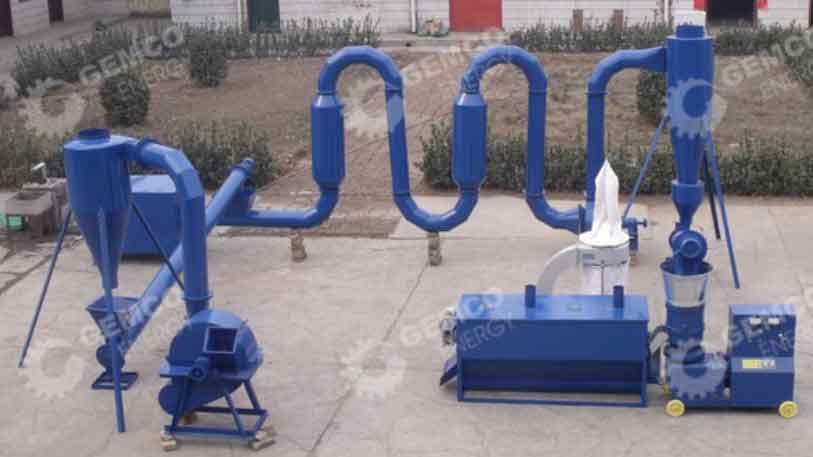 500-700kg/h wood pellet plant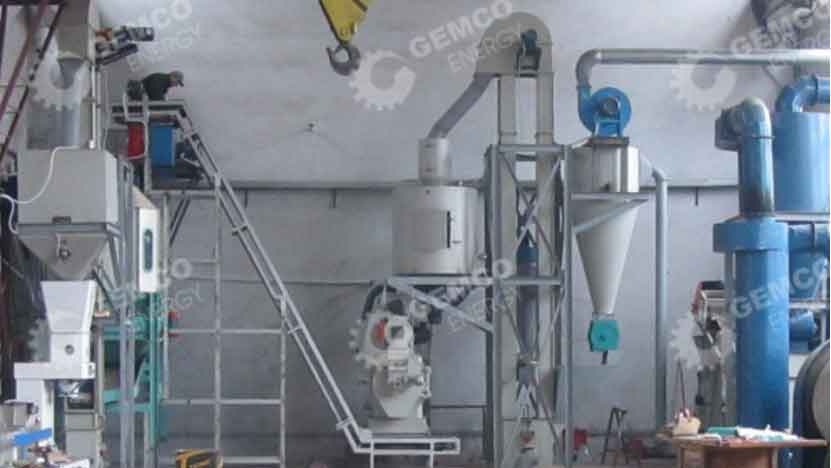 500-800kg/h sawdust pellet plant