Biomass pellet line is complete pellet line of which the yield is more than 1ton/h. Usually, a single line can produce about 6ton per hour, but if the customers need larger output, we can make special plans and fit several lines together to get more pellets.
A wide range of raw materials
GEMCO biomass pellet line can perfectly process a wide range of raw materials such as wood, log, sawdust, palm fiber, agricultural residue, industrial waste, and household garbage etc.
Reasonable production process
Crusher → conveyor → dryer (not necessary if the raw material has a 12-18% moisture content) → elevator → silo → pellet mills → cooler → packer.
There are some of our successful pellet line below.
1-2ton/h pellet production line in Australia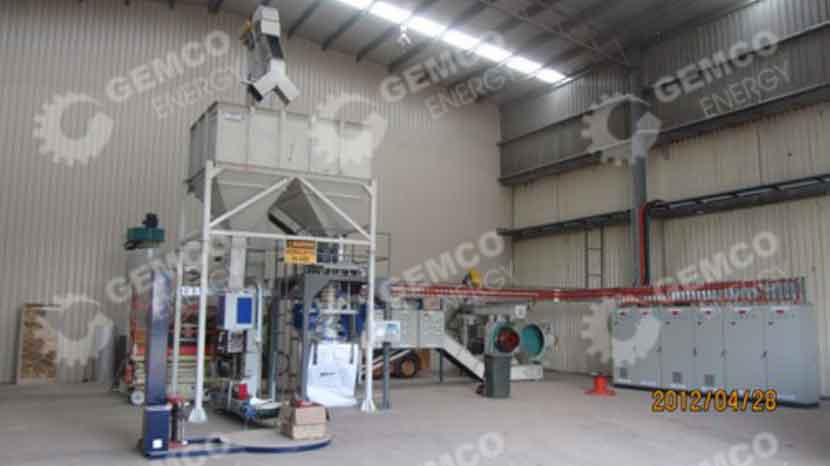 4-5ton/h EFB pellet plant in Serbia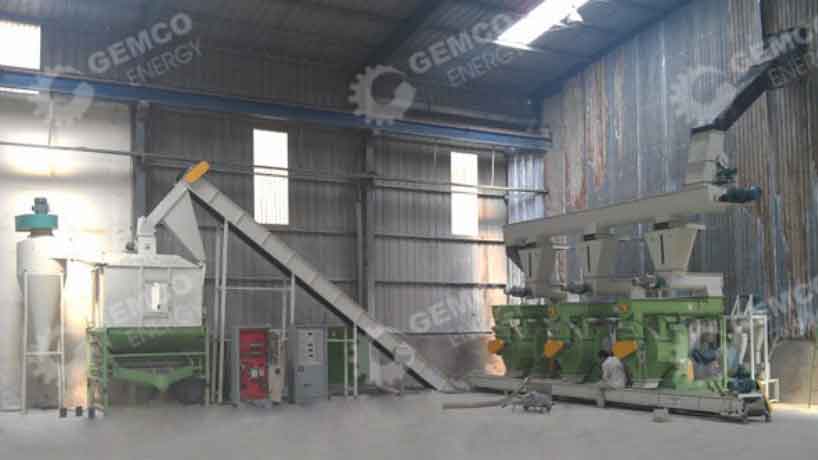 20ton/h wood pellet plant nn Vietnam (max. 32ton/h)