What can hammer mill do for you?
The hammer mill can crush various raw materials (after coarse grinding), which is an indispensable equipment in pretreatment section in pellet plant. GEMCO's hammer mill can be purchased individually, while we can help you assemble it in the whole package of the pellet plant. All of our equipments are made according to international standard, they are quality, efficient and can match with many kinds of pellet mills. Need more information, please send us a message, we'll answer back as soon as we get it.
Hammer mill we offer
Electric Motor-driven Type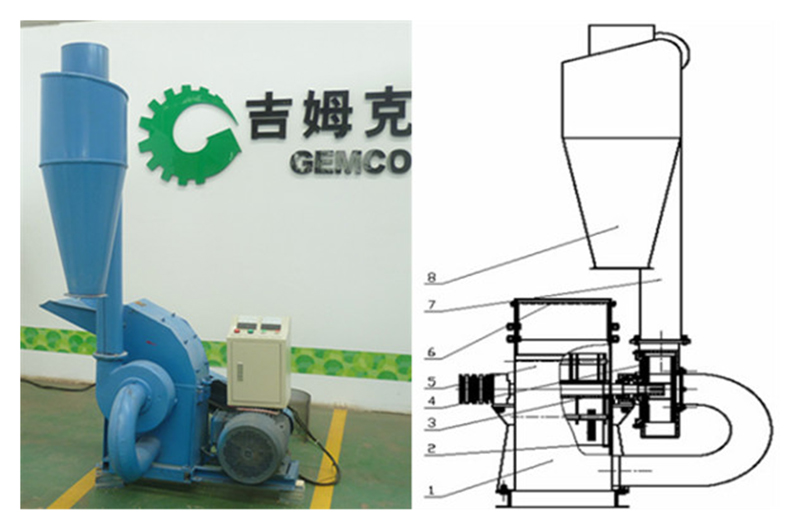 Fig 2 FSC300-200 hammer mill machine diagrammatic sketch:
1.Cyclone; 2.Upper body; 3.Protective shell; 4.Rotor; 5.Blade; 6.Sevier; 7.Lowwer body; 8.Foundation frame.
| Type | Power (KW) | Output (kg/h) | Weight (kg) | Package size (mm) |
| --- | --- | --- | --- | --- |
| TFS158 | Single Phase 1.5 | 60-120 | 75/95 | 620x490x620 |
| TFS198 | Single Phase /3Phase | 120-150 | 120/135 | 1000x750x120 |
| TFS420 | Three phase 7.5 | 250-500 | 250/270 | 1200x1000x1220 |
| TFS420 | Three phase 11 | 250-700 | 300/320 | 1200x1000x1220 |
| TFS500 | Three phase 22 | 800-1000 | 710/755 | 2000x900x1700 |
| TFS500 | Three phase 30 | 800-1300 | 785/830 | 2000x900x1700 |
Diesel Engine-driven Type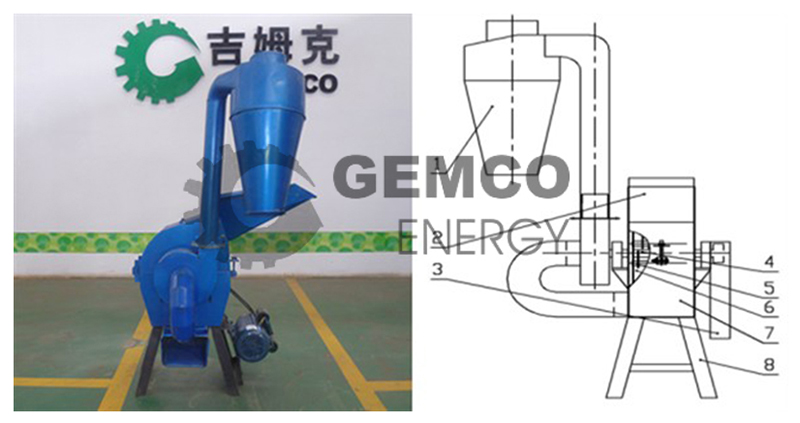 Fig 3 FSC420 hammer mill machine diagrammatic sketch:
1.Lower body; 2.Sevier; 3.rotor; 4.Air fan; 5.Upper body; 6.Feeding port; 7.Discharging outlet; 8.Cyclone.
Type
Power (KW)
Output (kg/h)
Weight (kg)
Package size (mm)
TFS420
15
250-500
370/390
1650x800x1120
TFS420
22
250-700
390/410
1650x800x1120
TFS500
55
800-1100
Cyclone: 125/145
Hammer Mill:310/330
Diesel Engine:560/590
2700x900x1700
1150x800x1270
1500x1050x1320
How does hammer mill work?
Material after conveying into the crushing chamber will be pulverized by the swiftly rotating hammer plates. Then the smashed pieces will be tossed out of the machine by centrifugal force from the rotor and suction force from the fan. Pellets failing to pass through the sieve meshes will be re-pulverized as the same way above.
How to operate a hammer mill?
Before stearting the hammer mill, adjust and maintain the hammer mill machine according to the following manual regulations. At the same time check the tightness of fastening parts and make sure each part is lubricated sufficiently. After securing the safety of hammer mill machine and operator, the machine can be started. Idle the hammer machine for 2-3 minutes on hearing no abnormal sounds, and then feed the raw material. Make sure that the working condition is normal before feeding.
Feed the material in in a slow and steady way. Overload feeding is forbidden. Feeding rate can be controlled by adjusting the plate. During material blocking at the entrance keep hands away from the feeding port. Hard wood stick force feeding is forbidden.
Full storage bag, pool or bin should be discharged in time to avoid air reverse affecting normal working.
Fit the sieve mesh with the machine lower body tight to avoid material leakage to affect the crushing quality.
Stop and then inspect the machine if there is any abnormal noise during operation. It is forbidden to inspect hammer machine on running.
Keep frequent inspection on hammer blades worn degree and cotter pin condition, and replace the worn parts in time on cutting off the power source. Opening the upper body during running is forbidden.
After inspection, close the upper body and make sure the upper body be aligned with lower body. Tighten the fixed hand wheel and move the main shaft to make sure the main shaft move flexibly with no bumping, scratching or clashing sound inside the machine.
After each shift, idle the machine for 5-10 minutes to suck the material clean and stop the machine. Add lubricating grease to main shaft bearings.